The Bespoke Process
With an on-site workshop fitted out with state-of-the-art equipment, Hogans Family Jewellers has become renowned for exceptional quality and design of bespoke jewellery, including engagement rings, wedding bands and dress pieces. We work with our established network of suppliers to hand select and source only the finest gemstone and precious metal materials, ensuring that your piece is of the highest quality.
Start the process by meeting the jeweller that will design and craft your dream piece. Allow them to inspire and influence beautiful designs and present hand sketches of your ideas, before watching a remarkable transformation from pencil to paper.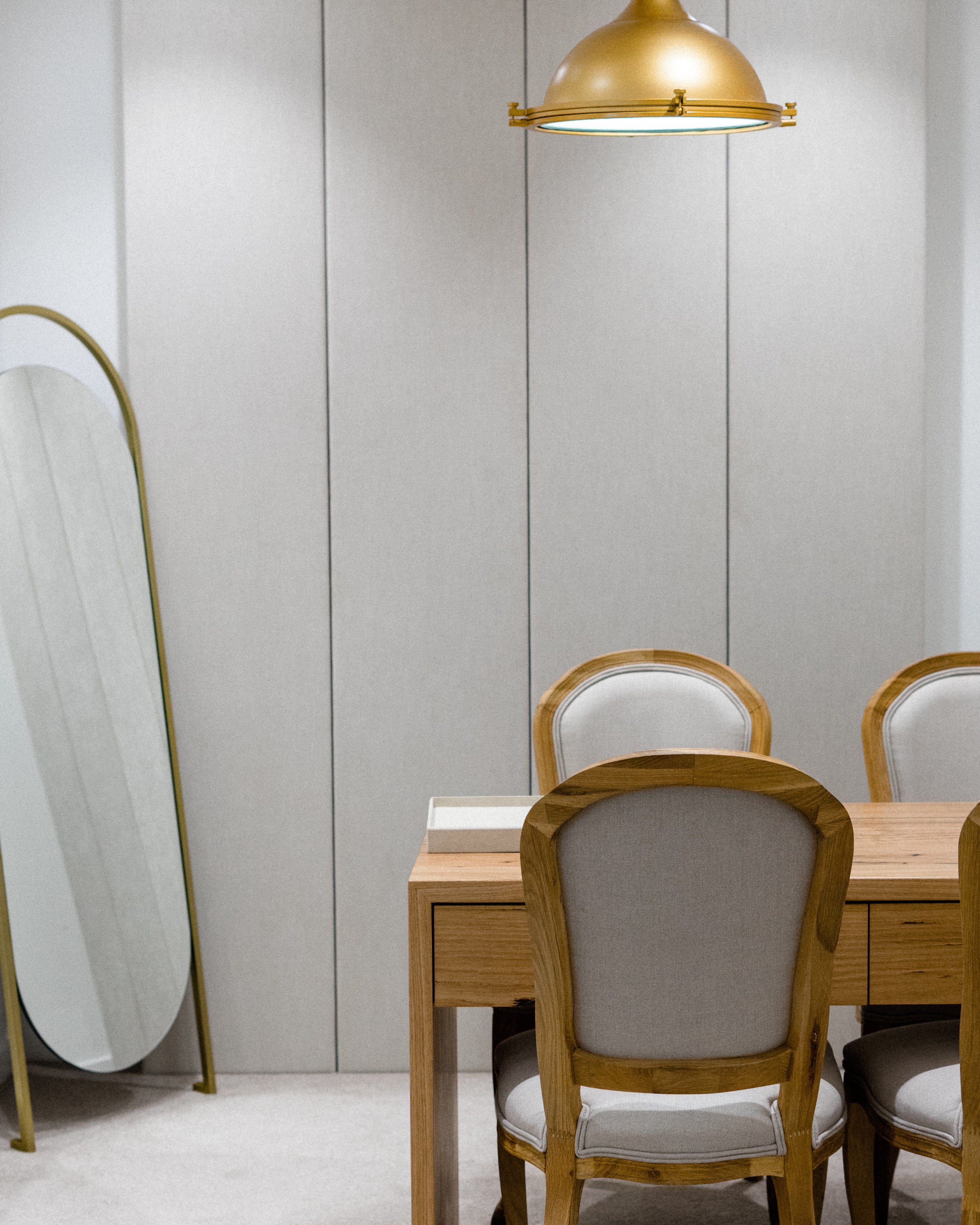 1. Initial Design Consultation & Quote
The initial design consultation can take place virtually, via the phone or in-store in a private consultation room. We'll use this time to answer as many questions as we can so that we can gain a comprehensive understanding of your vision. From here, we'll endeavour to provide an approximate quote, however this can be dependent on stone selection. Specific measurements such as finger size or bangle size, will also be taken during this consultation if required.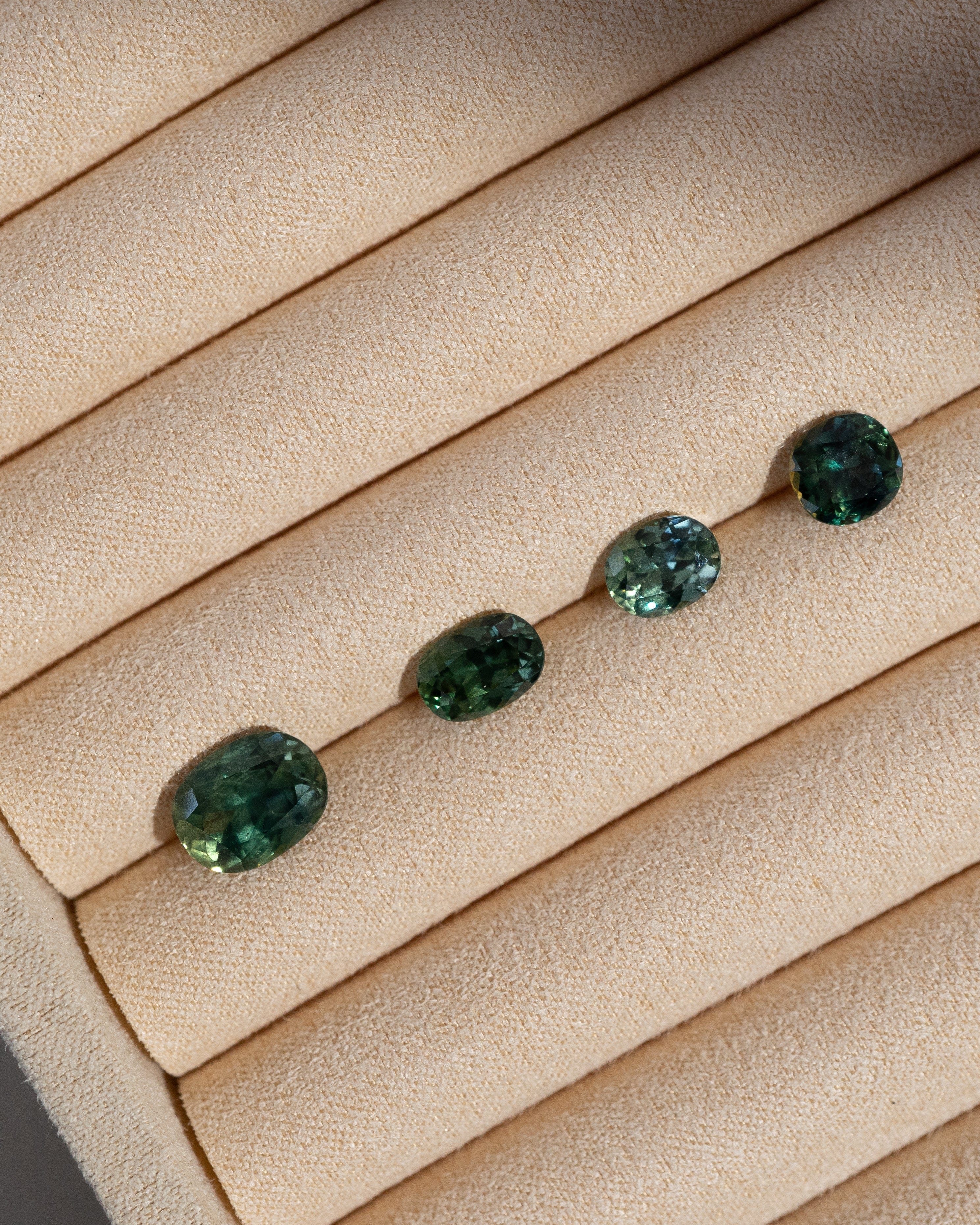 2. Sourcing of Stones
Having operated since 1945 we have established a network of trusted local and international suppliers that we consult with to procure only the highest quality diamonds and gemstones from. Once your initial design consultation has taken place and we understand your vision, we will then liaise with our suppliers to source your dream stone or stones so that you may view them in person and make final selections.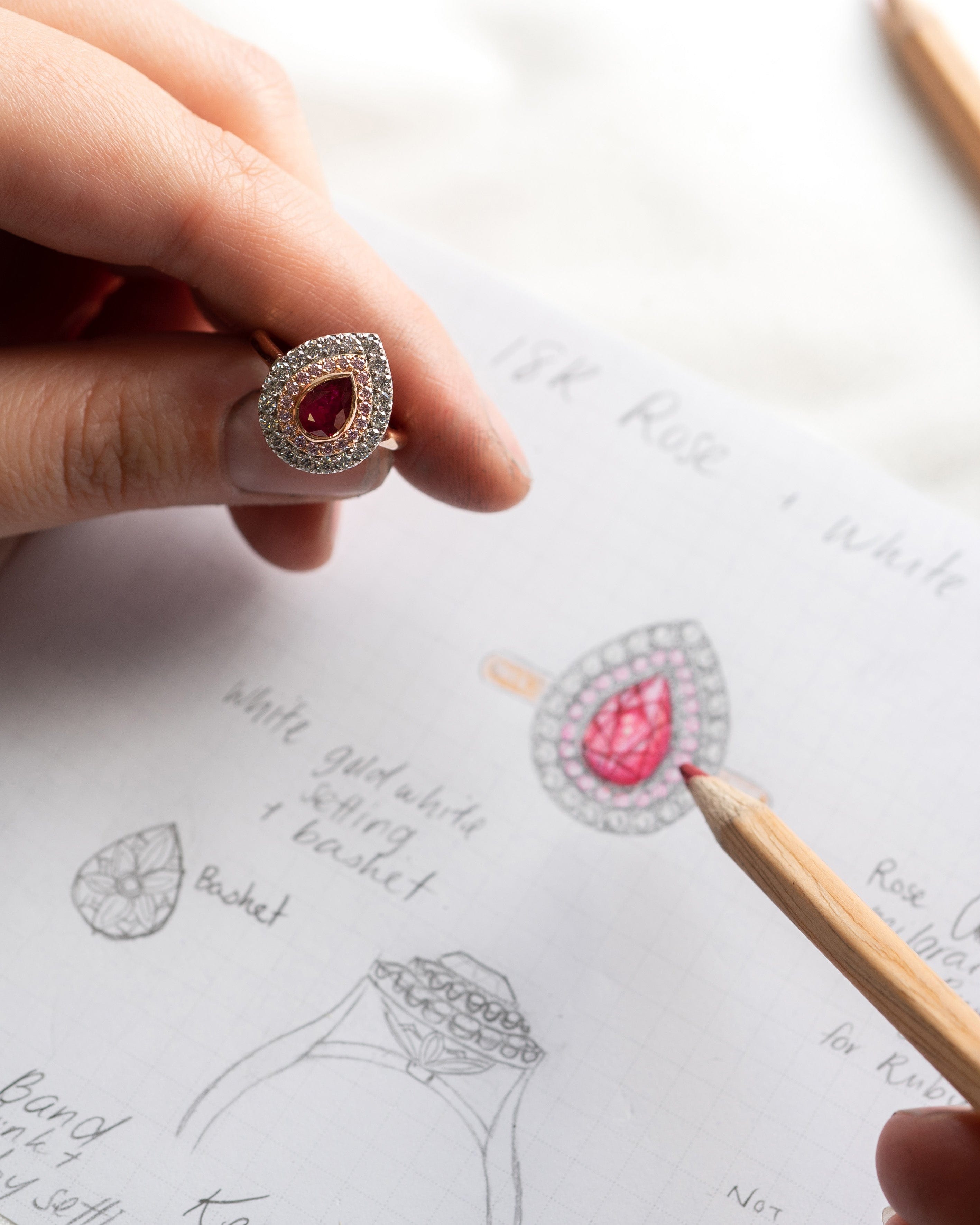 3. Final Design Consultation & Approval
Once you've selected your stones and precious metal materials, your design will be hand sketched to scale by our Master Jeweller so that you can see the piece come to life on paper and provide final approval. To proceed with a bespoke piece, we require a 50% deposit upfront. The remaining balance can be paid upon completion of the piece or you can choose to pay it off over a period of three months, similar to a lay-by payment method.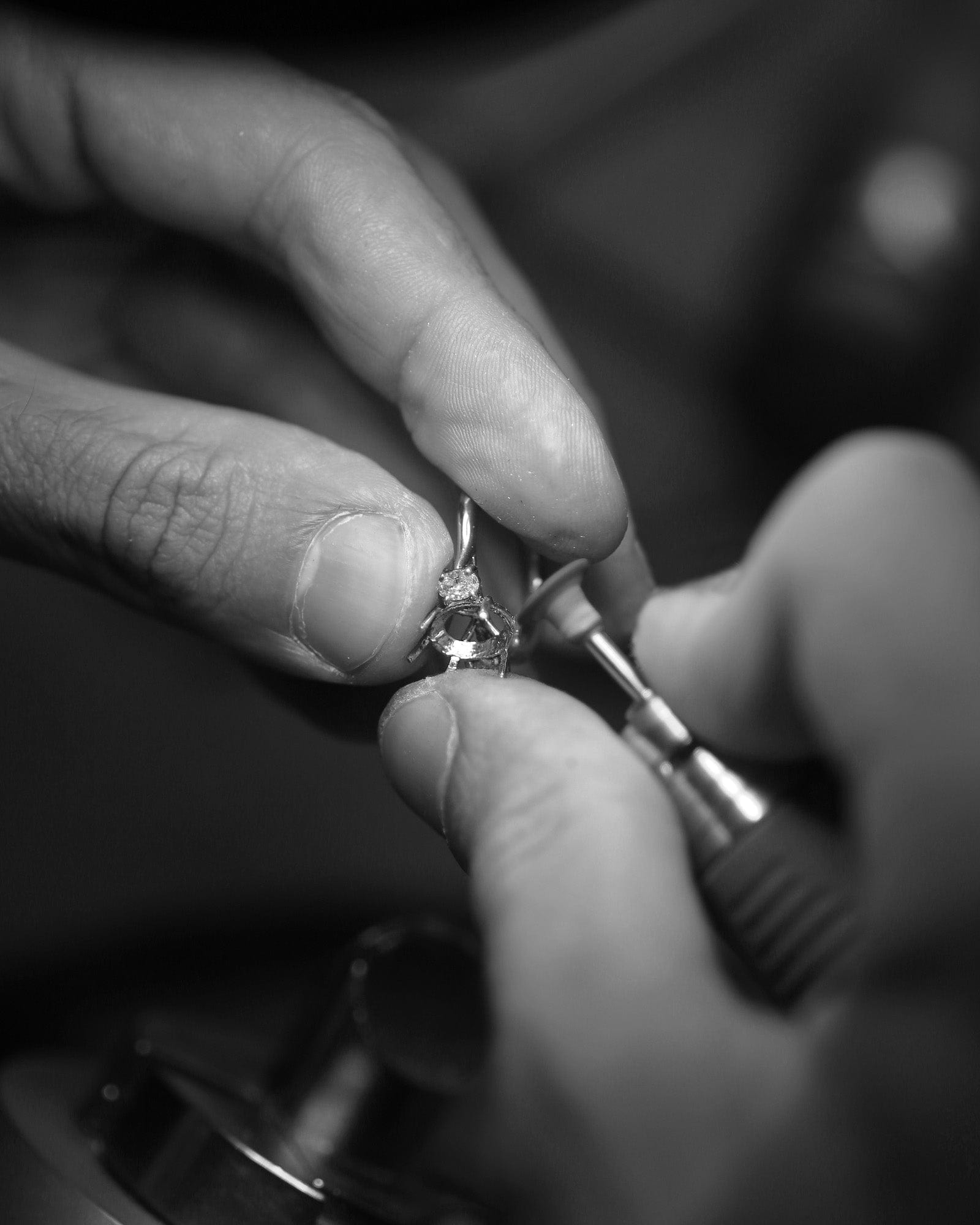 4. Production
Outside of our peak periods, such as Christmas, our workshop typically allows 6 – 8 weeks for the completion of a piece. If you do require your piece sooner than this, please reach out to our team to discuss your requirements as we may be able to accommodate. Before final completion, every piece is meticulously examined to ensure it meets the high standards that we set, also known as the Hogans Benchmark of Excellence.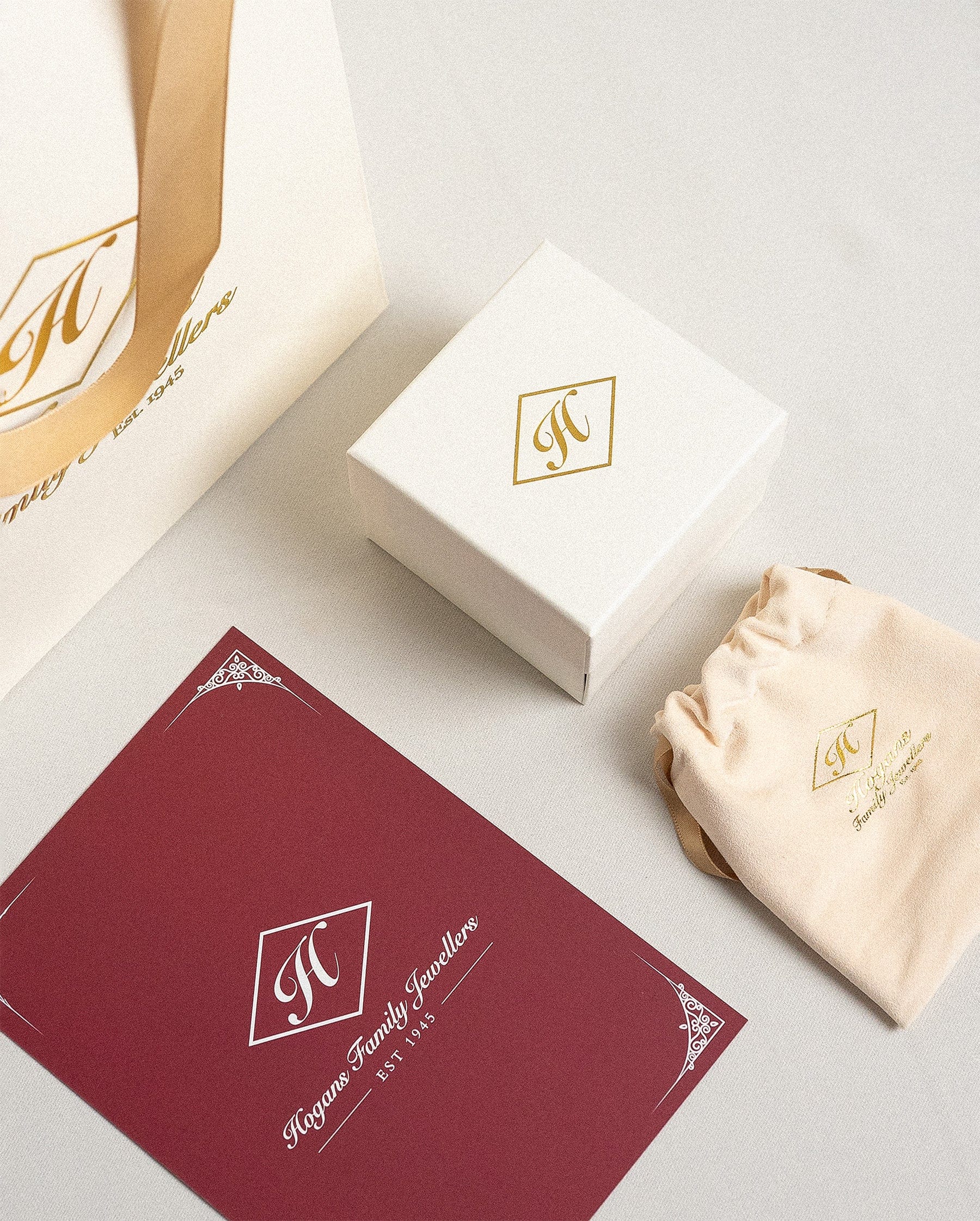 5. Delivery
If you are based locally, we always encourage you to visit our showroom located at 241 Margaret Street, Toowoomba where you can collect the piece. If you are based elsewhere, we are able to use our postage service to have it couriered to you securely whether that be interstate or Internationally. Shipping for all new pieces is of course, complimentary.