Our Promise To You
Why Choose Hogans?
As a 78 year old family business, we have served generations of families across Australia, crafting sentimental heirlooms that will stand the test of time and be passed down for generations to come. Within our fully functioning showroom and workshop, we offer end-to-end bespoke jewellery services.
Service
Our customer service extends beyond your Hogans showroom visit. Our team is here to support you by offering end-to-end jewellery services that will extend the life of your pieces.
Craftsmanship
Our highly skilled tradesmen and women undergo a level of training that sets them apart from the industry benchmark, and that's why we promise only superior quality.
Materials
We partner with Australia's leading suppliers, sourcing only the finest precious and semi-precious gemstones and gold materials to craft our bespoke fine jewellery from.
Custom Design & Manufacturing
At Hogans, our distinctive designs are underpinned by our quality and unique craftsmanship. The initial creative process takes place as a 1:1 consultation with our clients. We then fuse award-winning jewellery design with age-old manufacturing techniques and state-of-the-art equipment to craft these unique creations in our on-site workshop. ⁠Having crafted bespoke fine jewellery since 1945, we have built a reputation for our meticulously designed custom pieces.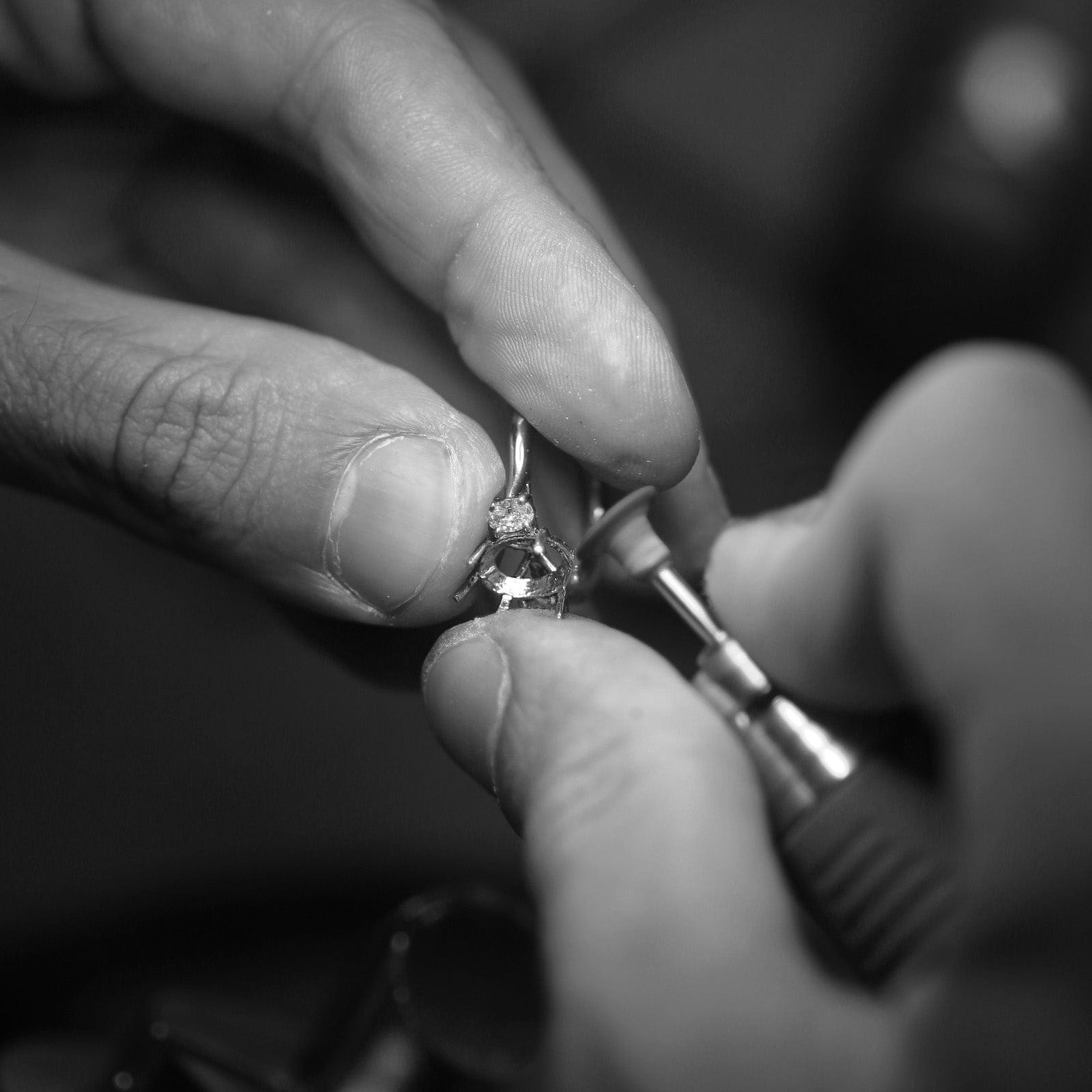 Repairs, Restoration & Remodelling
We understand that jewellery holds significant sentimental value, and our team of specialised jewellers can work with you to breathe new life into your cherished pieces.
Whether it's an heirloom that has been passed down and requires renovation, or your wedding set requires a rhodium plate and polish to bring back its lustre, our team can assist with almost any requirements.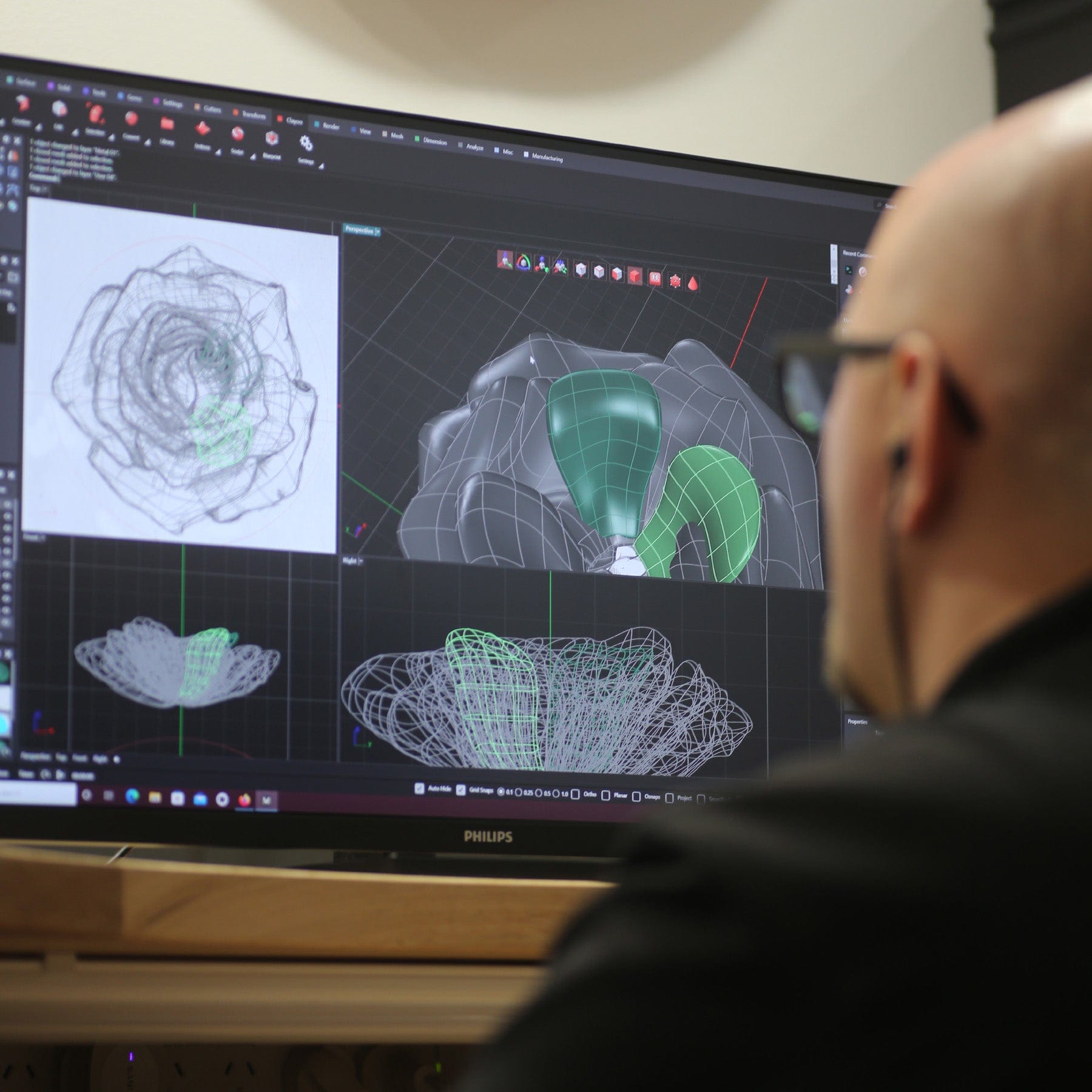 CAD Design
As computer technologies have advanced, so too have our processes and offerings. Computer aided design (CAD) software has transformed the way jewellery is manufactured, allowing us to design an accurate 3D render of your piece which is then casted and completed by hand. As an alternative to handmade jewellery, CAD designed pieces are more cost effective.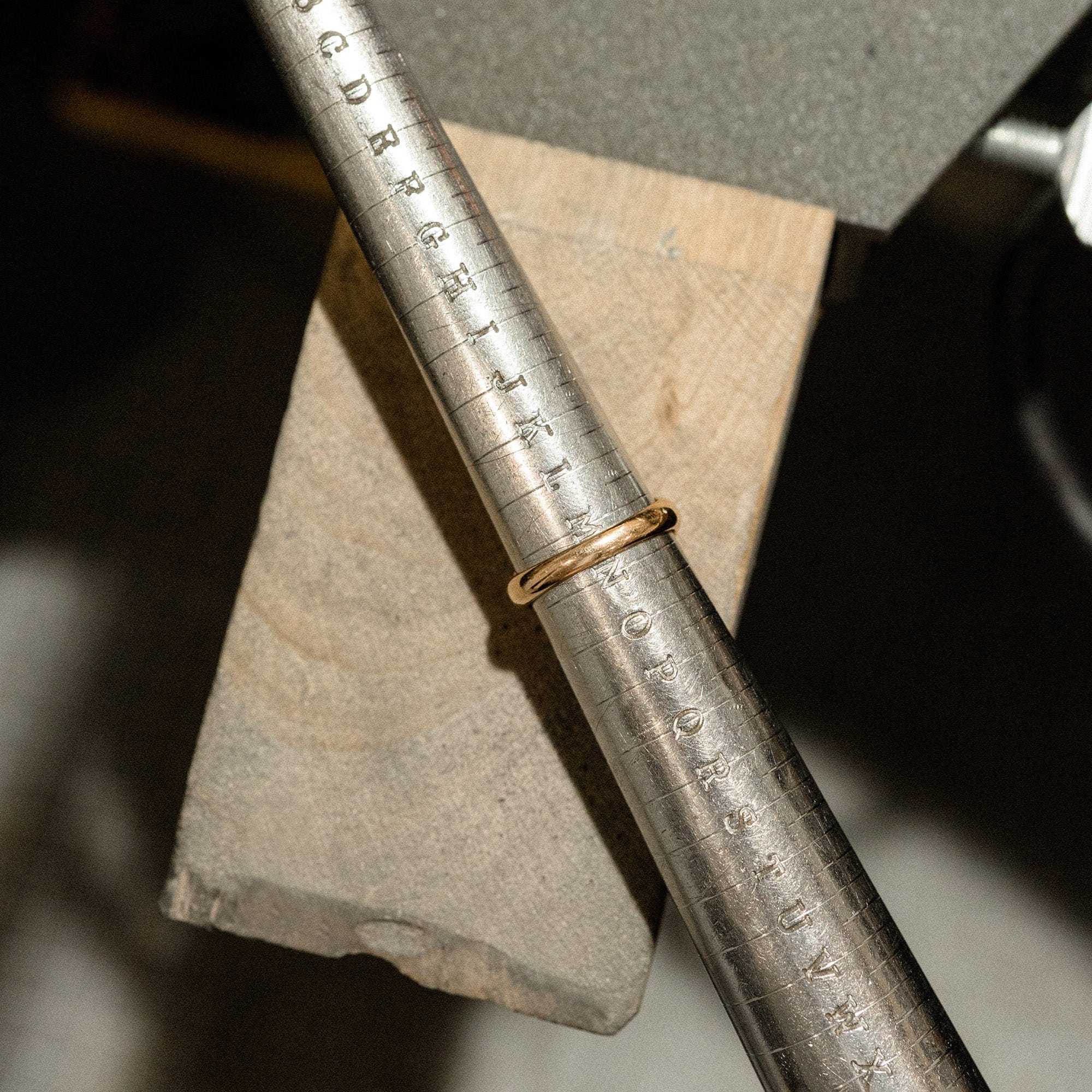 Ring Resizing
Finger sizes can fluctuate due to various reasons. If you require a ring resizing, our sales consultants will measure your fingers accurately so that the rings can be resized in our on-site workshop. This process typically takes up to a week. If you require the rings to be resized on the same day, please let our team know and they will endeavour to accommodate.
Pearl Threading
Our pearl threading services are dedicated to maintaining and preserving the lustrous beauty of each and every pearl. We use the finest quality white silk thread to restring all pearl jewellery, from necklaces to bracelets and earrings.
Diamond & Gemstone Sourcing
Whether you're looking to procure an Argyle Pink diamond as an investment piece or a precious gemstone to be set into a bespoke piece, we will liaise with our established supplier network to source the highest quality natural diamonds and precious gemstones.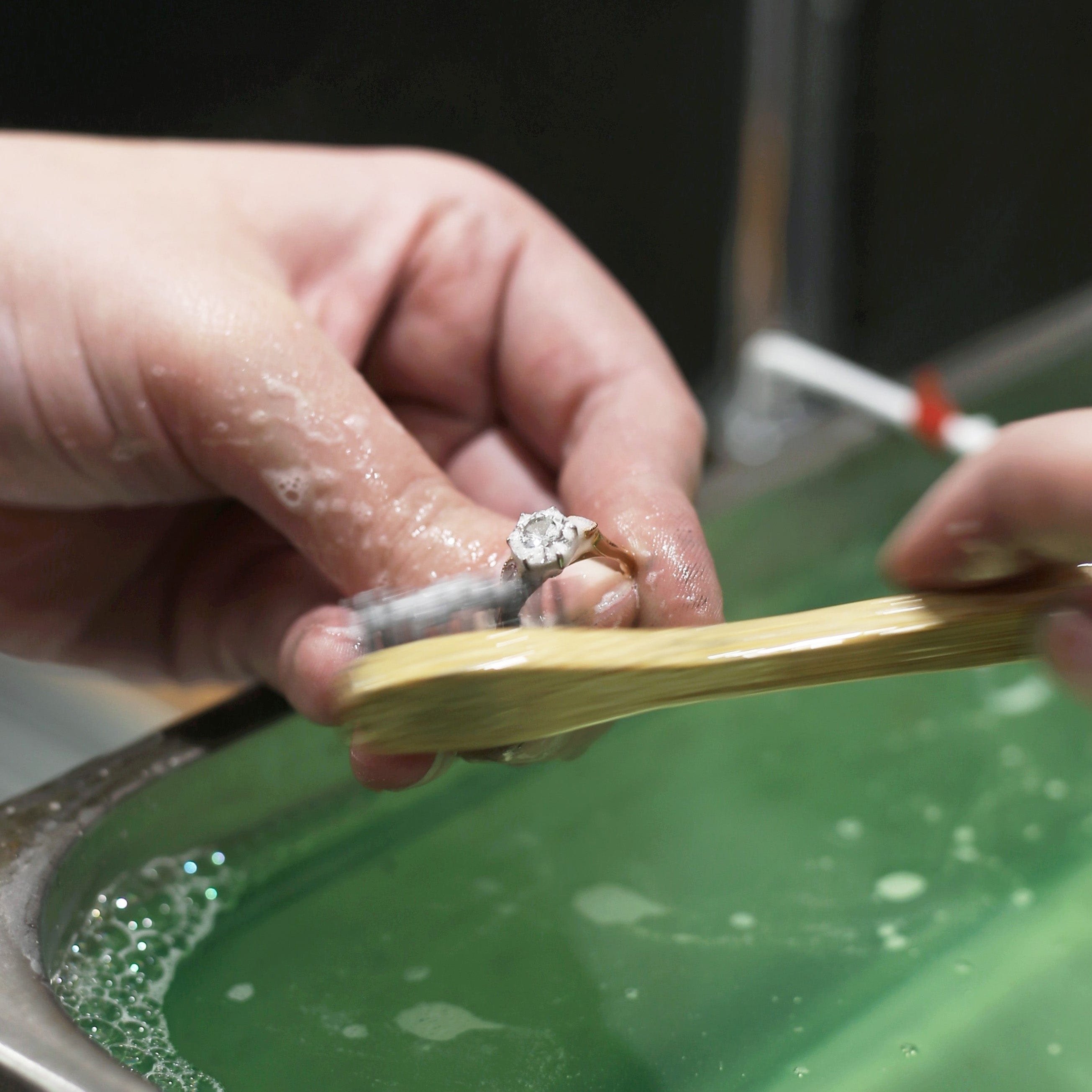 Jewellery Check & Clean
Regardless of where your jewellery was purchased from, we offer complimentary jewellery cleaning. Our jewellers will first inspect your piece or pieces to ensure there is no damage before giving them a thorough clean in our professional grade ultrasonic jewellery cleaning machine. This process takes between 15 to 20 minutes and can be done as you wait and no bookings are required.
Independent Jewellery Valuations
Valuations for insurance purposes are provided free on request for items purchased from Hogans Family Jewellers that are over the amount of $1,000. We also have an independent jewellery valuer that conducts valuations on-site at Hogans every month. Bookings are essential for this service.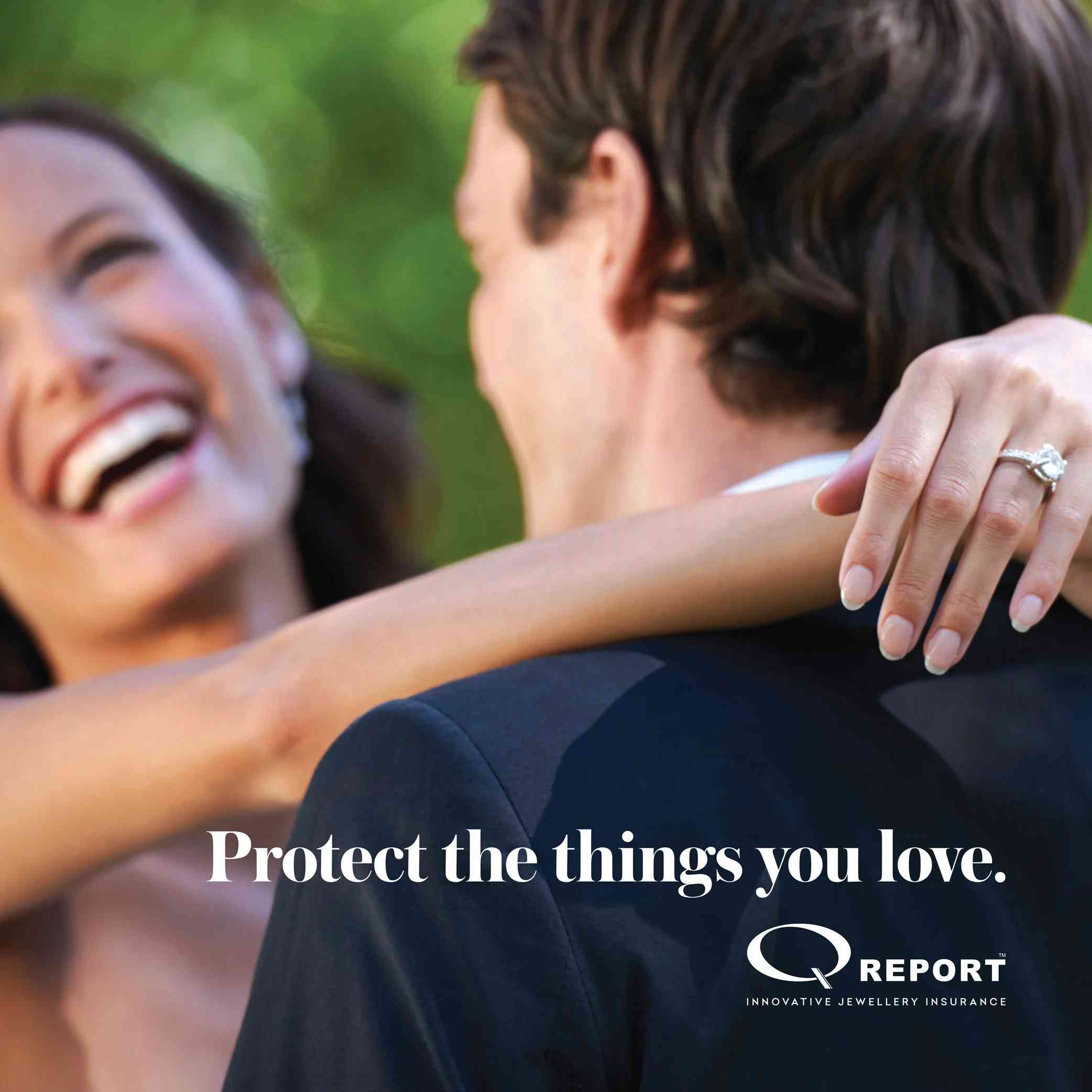 Specialised Jewellery Insurance
As certified partners of Q Report Jewellery Insurance, Hogans strongly recommend insuring your special jewellery pieces, and a Q Report policy provides the most comprehensive coverage. Give yourself peace of mind knowing that your piece or pieces are covered globally, and will also be insured for damage, theft or even loss. It is an agreed value policy with many more features and benefits, including the ability to return to us as your preferred jeweller for replacement or repair.