Jewellery Care Guide
Caring for your jewellery is an important practise to maintain the longevity of your piece. That's why we offer a complimentary check and clean service for all jewellery, whether or not it has been purchased from our collection. Our on-site jewellers will closely inspect your jewellery to ensure all stones are secure before placing them into our specialised ultrasonic machine to remove any build up of dirt and grime. This process usually takes between 20 – 30 minutes and no appointments are necessary.

In between visits to Hogans, you can care for your jewellery at home by following these simple steps:
1. Wash your jewellery with warm water, a gentle liquid soap and a soft bristled brush to help remove dirt and grime out of crevices.
2. Avoid exposing your gold jewellery to chemicals, harsh cleaners, or chlorine.
3. Always remove your jewellery before taking part in physical activities or household chores.
4. Store your gold jewellery in a fabric-lined box or pouch to prevent scratching and tarnishing.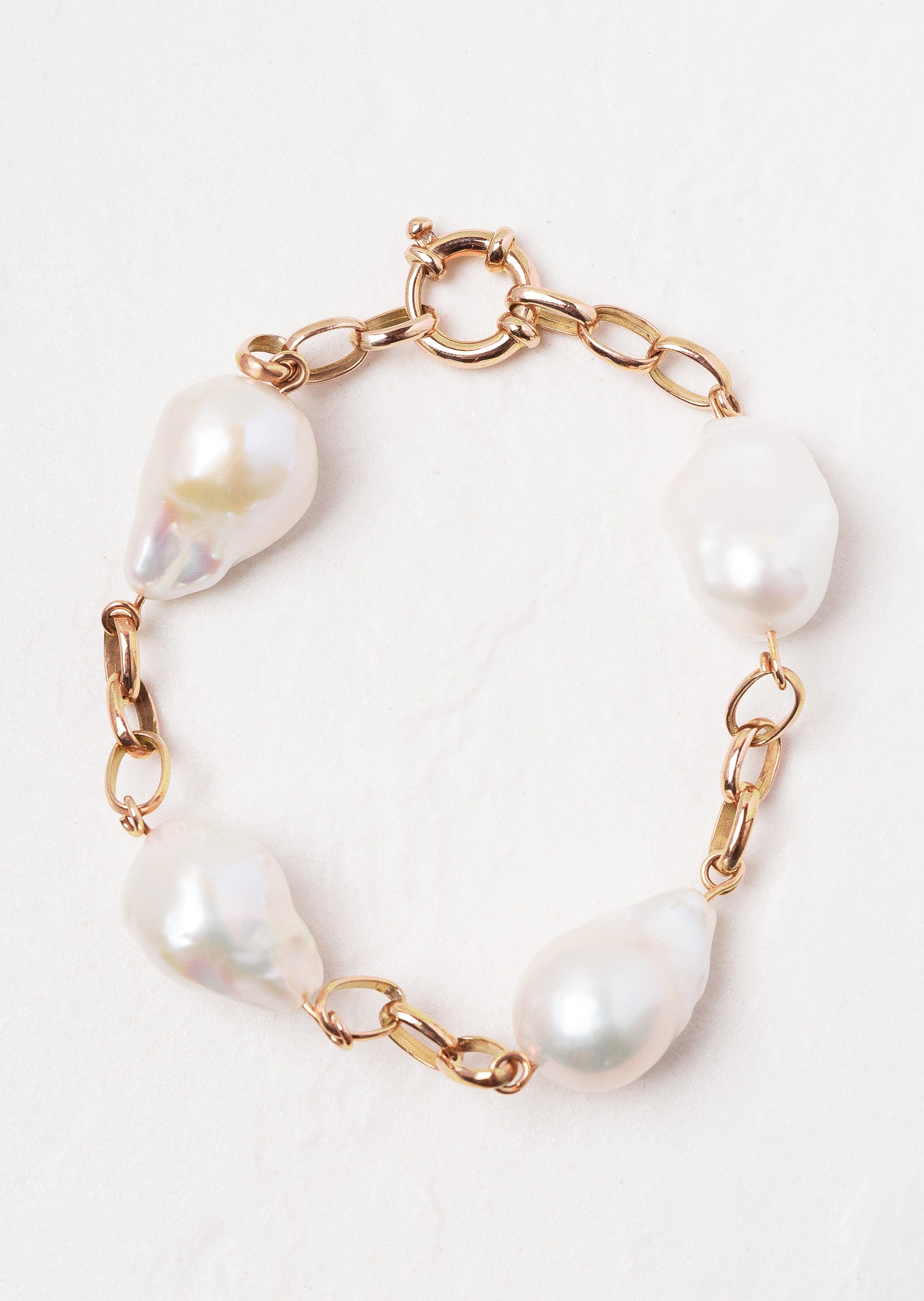 Caring For
Pearl Jewellery
Avoid Contact with Liquids
Pearl threads are vulnerable to moisture, so avoid wearing them while swimming, bathing, or engaging in water-related activities. Remove pearl jewellery before applying makeup, perfumes, or hairspray, as these chemical substances damage their surface and lustre.
Wipe Gently
After each wear, wipe your pearls with a soft, lint-free cloth to remove any oils or residues. Avoid using harsh cleaners or brushes.
Restring Every 2 Years
For those who wear their pearl strands frequently, having them restrung correctly every two years will help to maintain their lustrous shine, while also protecting them from rubbing against one another and causing damage to their nacre.
Pearl Jewellery Storage
Store Separately
Pearls are delicate and can be easily scratched by other
jewellery, diamonds, or abrasive materials. Store them in a soft cloth or a separate compartment to avoid scratches, and avoid storing them in plastic which can emit chemicals.

Avoid Air Tight Storage
Although pearls should always be stored in a dry place, they are still an organic material, and therefore require some moisture or ventilation.
Flat is Best
Pearls, especially necklace strands, should always be stored flat and not hung, otherwise you risk causing unnecessary damage or strain on the the silk thread.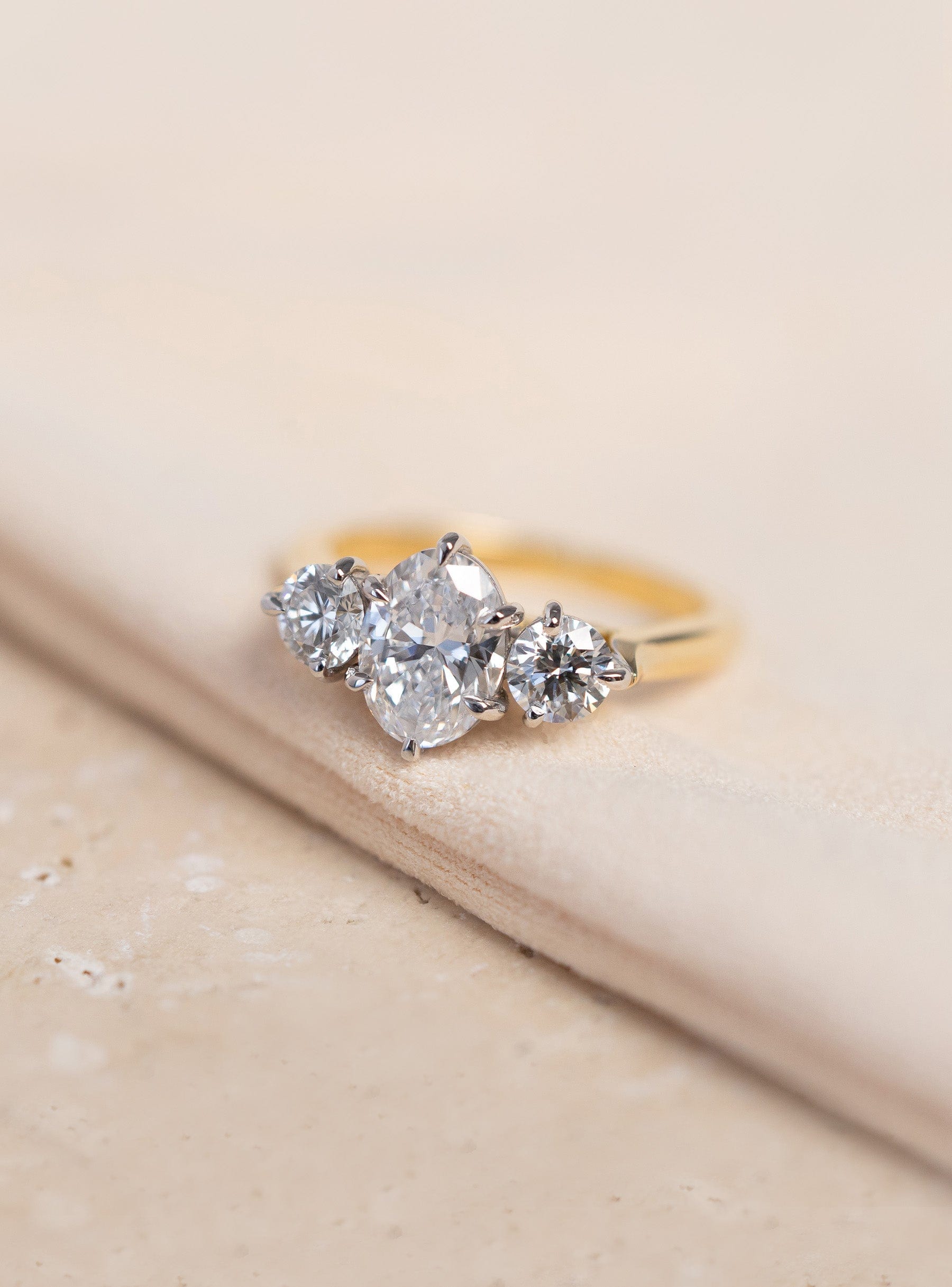 Caring For
Diamond & Gemstone Set Jewellery
Regular Inspection
Periodically have your diamond or gemstones set pieces inspected by a professional jeweller. They can check for loose or damaged stones, worn claws and settings that can lead to loss of stones, or any other signs of damage that may require repair.
Cleaning
To clean diamond or gemstone jewellery at home, soak them in a mixture of warm water and detergent. Gently scrub the surface with a soft toothbrush to remove dirt and oils. Rinse with clean water and pat dry using a soft, lint-free cloth.
Diamond & Gemstone Set Jewellery Storage
Safe Storage
When not in use, store your diamond or gemstone jewellery in a dedicated ring box or a soft pouch to protect them from scratches and dust. Keep all your valuable pieces locked away in a safe to prevent theft.
Specialised Jewellery Insurance
For those pieces that are valuable and sentimental, consider having them covered by a specialty jewellery insurance provider such as Q Report Jewellery Insurance. As certified partners of Q Report Jewellery Insurance, Hogans strongly recommend insuring your special jewellery pieces. Q Report provides cover both inside and outside your home and you will be insured for damage, theft or even loss. It is an agreed value policy with many more features and benefits, including the ability to return to us as your preferred jeweller for replacement or repair. Learn more about protecting your jewellery with Q Report or request an instant insurance quote by clicking here.
Caring for
Gold Jewellery
Remove During Physical Activities
When engaging in physical activities or sports, remove your gold jewellery to minimise the risk of damage, bending, or loss.
Clean & Polish
Over time, gold jewellery may develop a patina or lose its shine. To restore its lustre, gently clean your pieces in warm soapy water with a soft toothbrush, blot dry then polish using a soft cloth or a jewellery polishing cloth. At Hogans, we offer complimentary cleaning on all jewellery. Once per year we also suggest booking your jewellery piece in to be polished to keep it looking as beautiful as the day you purchased it. This process usually takes 1-2 days and is carried out in our on-site workshop.
Avoid Harsh Chemicals
Gold is a relatively soft metal and can be damaged by harsh chemicals. Avoid wearing gold jewellery while using cleaning agents, swimming in chlorinated pools, or exposing it to household chemicals.
Gold Jewellery Storage
Prep Jewellery Before Storage
If you're the type to frequently wear your jewellery, it is best to follow our gold cleaning guide before putting it back into storage. This way your jewellery box remains free of any unwanted grime or chemicals.
Prevent Tangling
Chains and bracelets can become tangled or kinked if not stored properly. To avoid this, fasten clasps and keep each piece separate or individually wrapped.
Anti Tarnish Conditions
To avoid tarnishing, gold jewellery should be stored in a cool, dry place for example a jewellery box that is lined with anti tarnish fabric.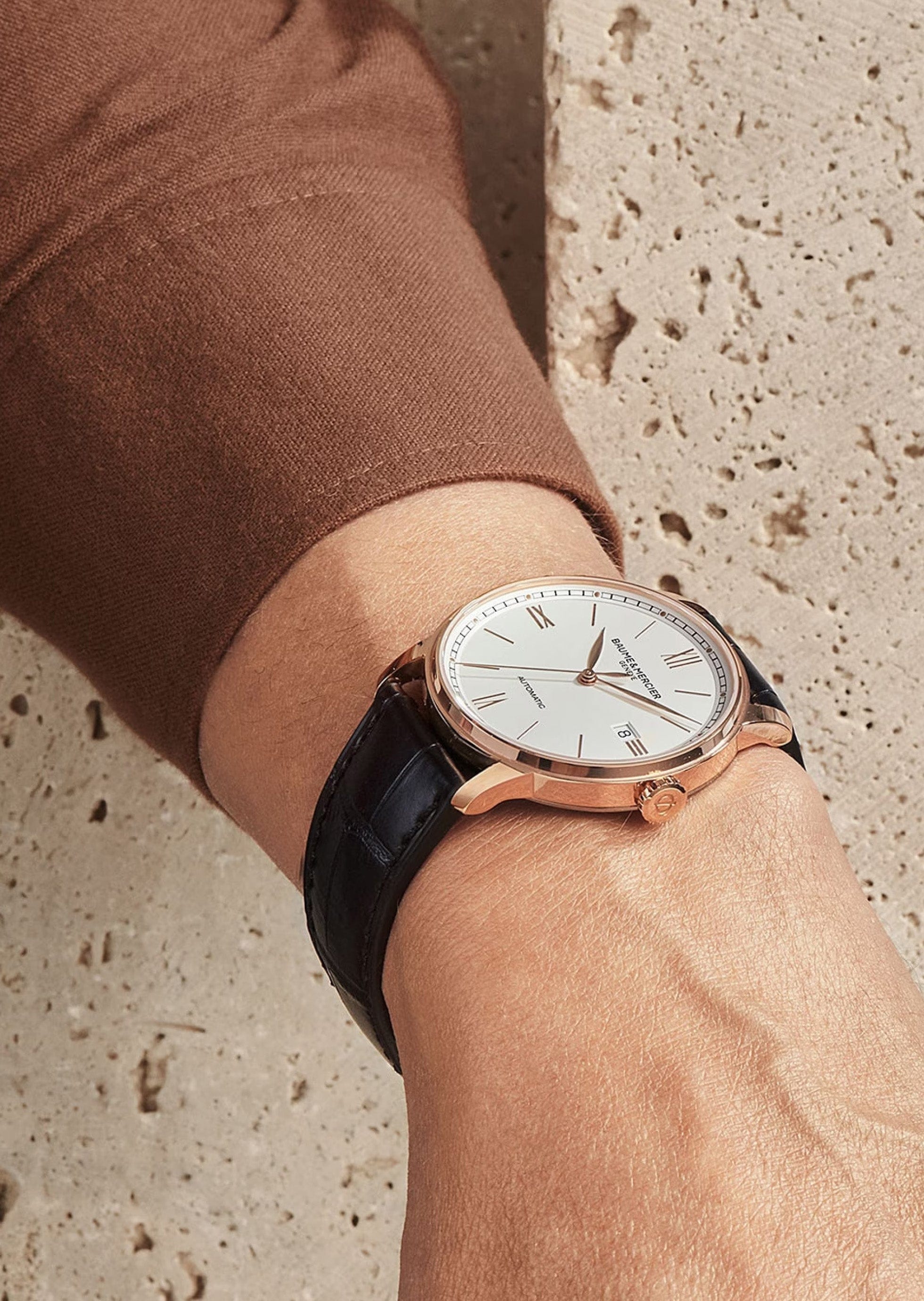 Caring for
Watches
Keep Time & Wind
An automatic or self-winding mechanical watch has a sophisticated mechanism which winds it up automatically thanks to the movements of the wearer's wrist. When fully wound, the power reserve of an automatic watch varies, depending on the model, between approximately 40 and 120 hours.
A manual or hand-wound mechanical watch needs to be wound manually by turning the crown until it resists. Once this point has been reached, do not force the crown any further since there is a risk of seriously damaging the movement.
Cleaning
To preserve the brilliance of your water-resistant case and metal bracelet, use a soft toothbrush and warm soapy water. When you have finished, rinse it carefully with fresh water and dry it with a soft cloth. The same cleaning is recommended after swimming in the ocean or a swimming pool.
Before cleaning your watch, make certain that the crown is tightly closed (pressed or screwed-down, depending on the model).
Watch Storage
Watch Boxes & Safes
If you're investing in a luxury watch box it only makes to sense to protect this piece with a quality purpose made watch box. Watch boxes from the likes of Wolf 1834 are fitted with individual compartments, suspended cushions, and a lock & key system. For those highly valuable collectors timepieces, Wolf 1834 also offer a premium range of bespoke safes.
When travelling, we recommend storing your pieces on a watch roll that can be stored securely in your carry on luggage.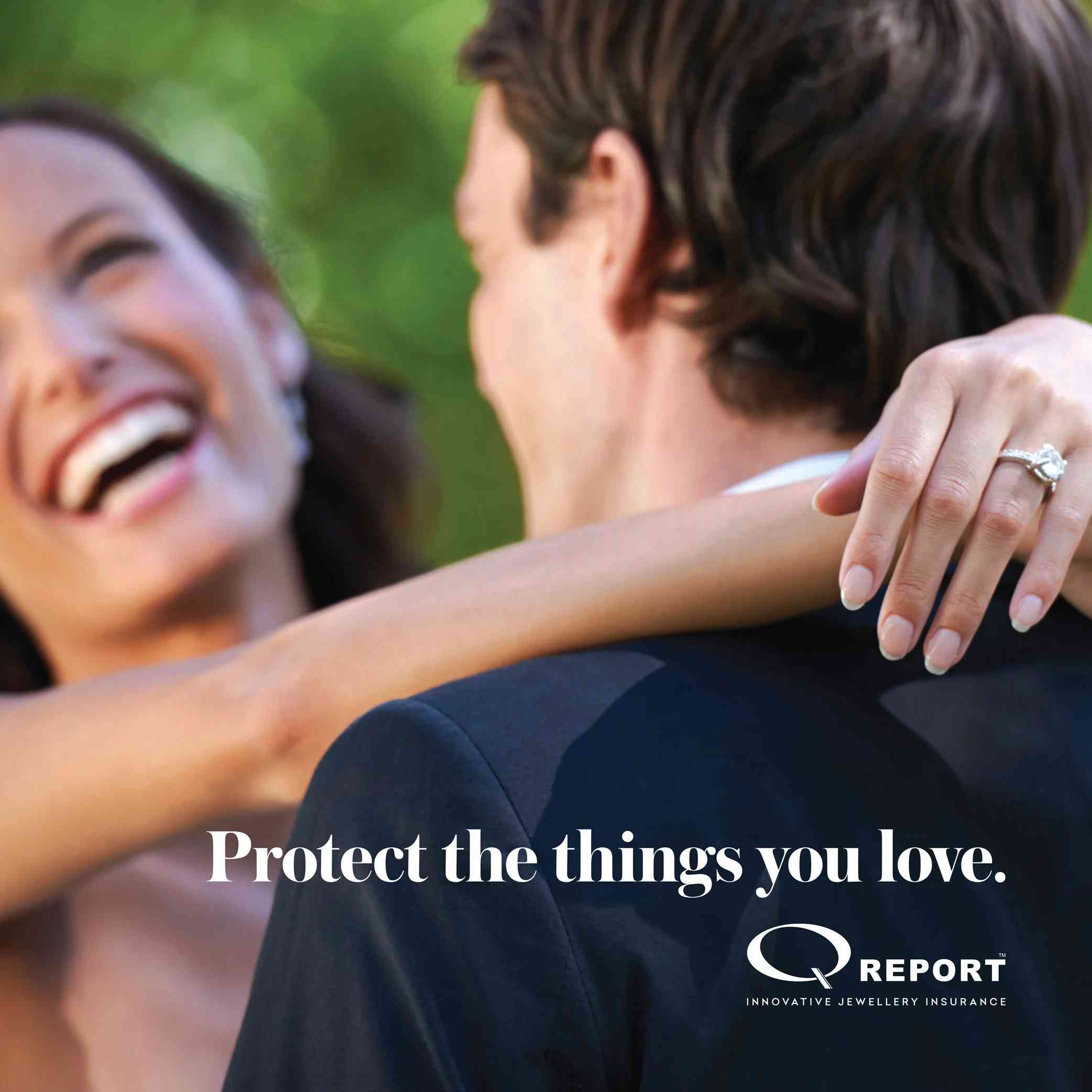 Q Report Jewellery Insurance
The thought of losing or damaging such a precious symbol of love and commitment is truly upsetting. Knowing your ring is covered by a superior jewellery insurance policy can significantly lessen this feeling, offering peace of mind knowing that if such a situation ever arose, you are 100% protected.