AN EVERLASTING KEEPSAKE
Bespoke Fingerprint Pendants
Your fingerprints are an impression made by the papillary ridges found on the end of your fingers and thumbs. Using lost wax casting techniques, our jewellers are able to take fingerprint impressions of your loved ones to then craft an everlasting keepsake that is completely unique to each and every person. Crafted in 9k yellow, rose or white gold, they can be made using a plain bale or with additional embellishments such as scrollwork, gemstones and hand-engraved quotes or initials on the back.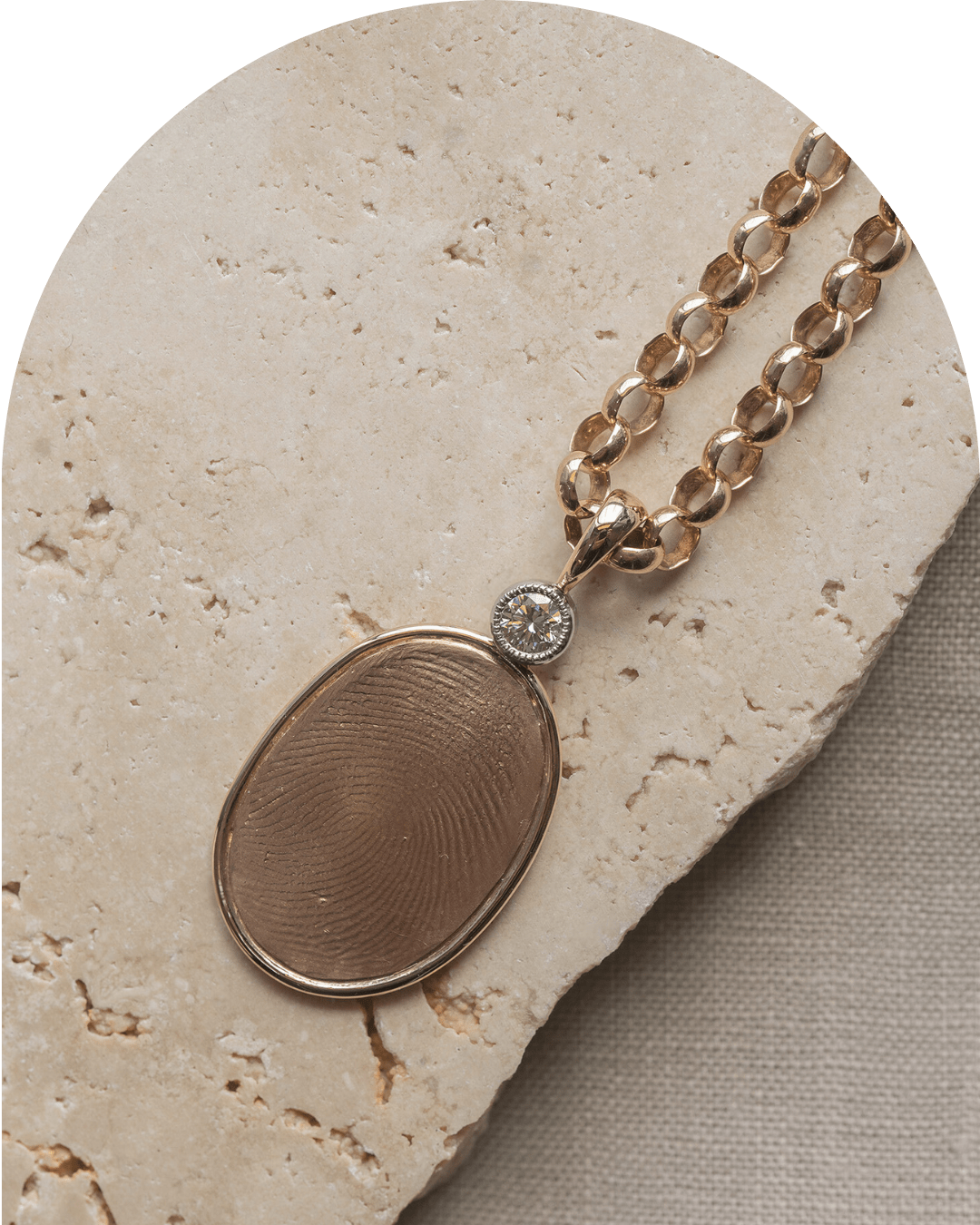 The Process
⁠1. To begin the process, we will book in an initial design consultation where the fingerprint impression is taken by our jeweller using heated wax.
2. During the initial consultation we will also discuss and sketch your design. Following approval and deposit payment, we will go ahead with the casting of your fingerprint using a lost wax technique.
3. After the pendant has been casted, our jewellers will complete the piece by crafting the bale and any discussed embellishments.
4. Once the piece is completed and polished, it will be ready for collection and to be worn and cherished for a lifetime.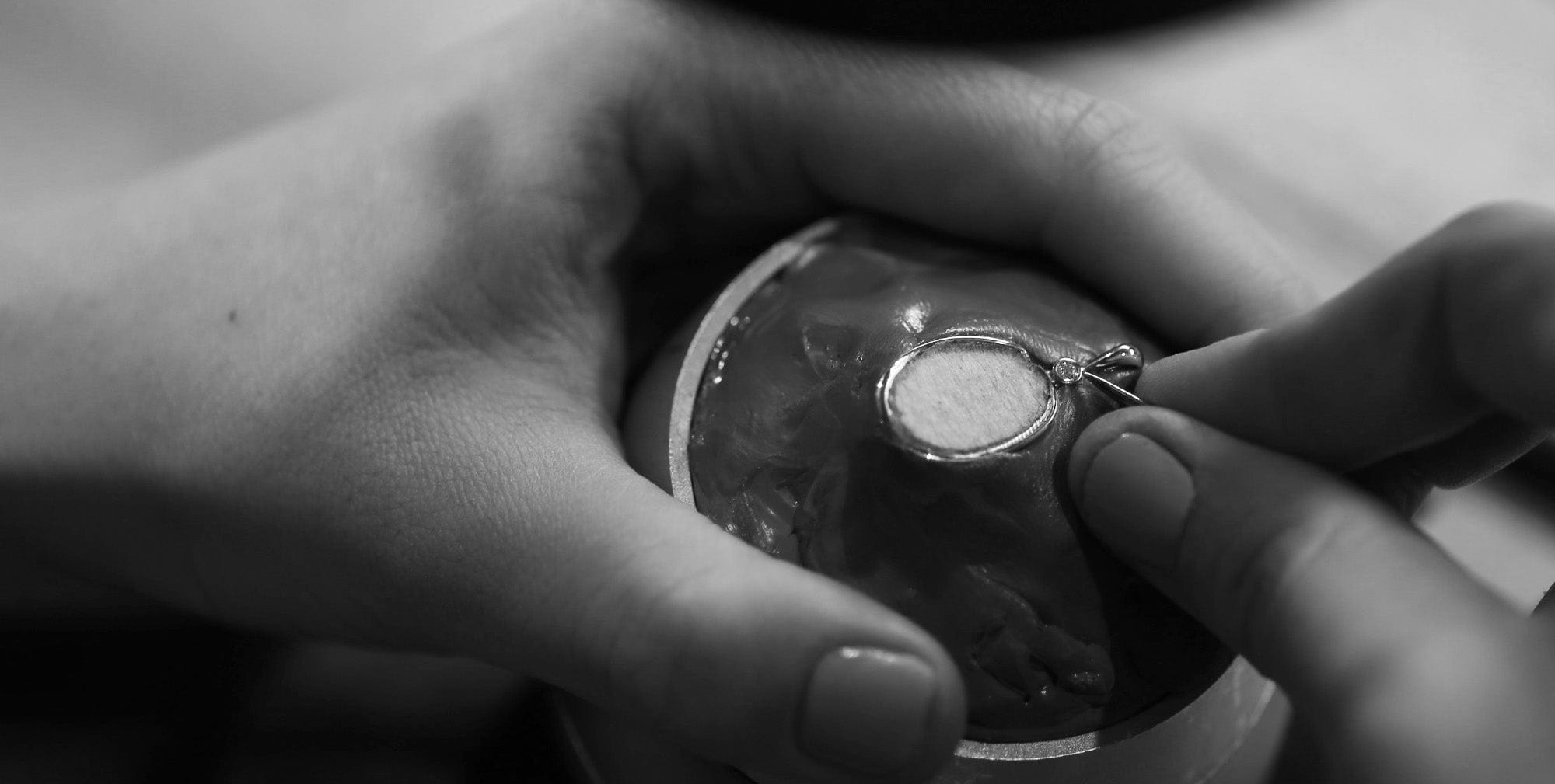 Birthstone Embellishments
Go one step further in personalising your fingerprint pendant by embellishing it with a birthstone or meaningful gemstone.
FAQ's
The process of having your fingerprint impression usually takes no more than 20 minutes and can be done from the comfort of our private consultation spaces in our showroom which is located at 241 Margaret Street, Toowoomba.
We understand the fragility of some situations, particularly with having fingerprint impressions taken. If you are located within the Toowoomba region, please speak to our team as we are able to make special home, hospital or funeral home visits.
As a bespoke jeweller, we are able to consult with you to design and craft unique pieces. We recommend booking in an obligation free design consultation with one of our jewellers so that you can discuss the requirements of your piece and a quote.
Pricing starts from $1,400 for a fingerprint pendant crafted in 9k yellow, rose or white gold. The final pricing is dependent on the finished weight of gold used so pricing will vary from fingerprint to fingerprint. Once complete, you will then be able to select a chain from our collection to suspend your pendant from.
Yes, you can wear multiple fingerprint pendants on the one chain. We just recommend that you select a thicker chain so that it won't be susceptible to breaking.
Typically we will allow 2-3 weeks for the casting to be created using a lost wax casting technique. In addition to this, we will allow a week for setting.
The deposit payment is 50% of the total quote provided.
Typically children under the age of 12 months won't have fingerprints that are formed well enough to take impressions of. For this reason we recommend waiting until fingerprints are developed well enough before taking wax impressions.